---
Folding the Shroud - Done 2 different ways
The first reveals how the shroud was originally stored via the pattern of the water stains.
The second reveals the Mandylion - the image of Edessa - via the eight folds discovered by the STRP investigation.
Historian Ian Wilson demonstrates that the Shroud was folded two different ways. Initially, in the first century, it was folded "concertina" style and stored in a jar where water collected and stained the bottom part which was in the water. (Demonstrated in the second half of video below)
Click photo to view video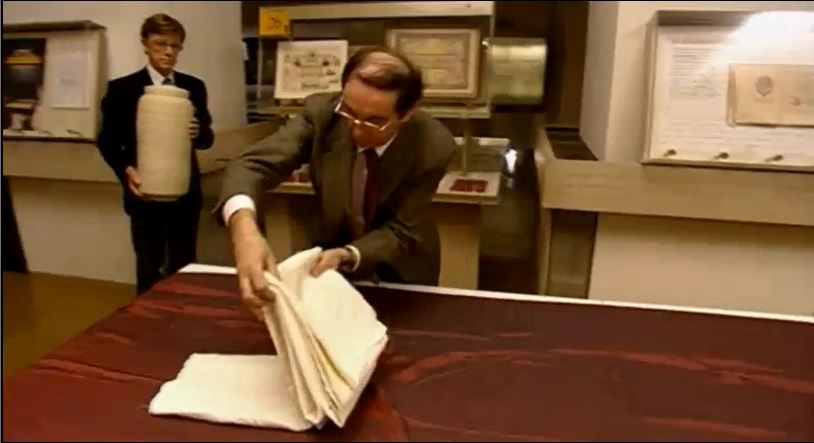 Later, it was folded Tetradiplon - a Greek word meaning "folded into 4 parts" which would have left the image of the face on the shroud revealed as in the picture below. CMI demonstrates the folding here but curiously does not see the connection between the folded shroud and the "image of Edessa" aka the Mandylion".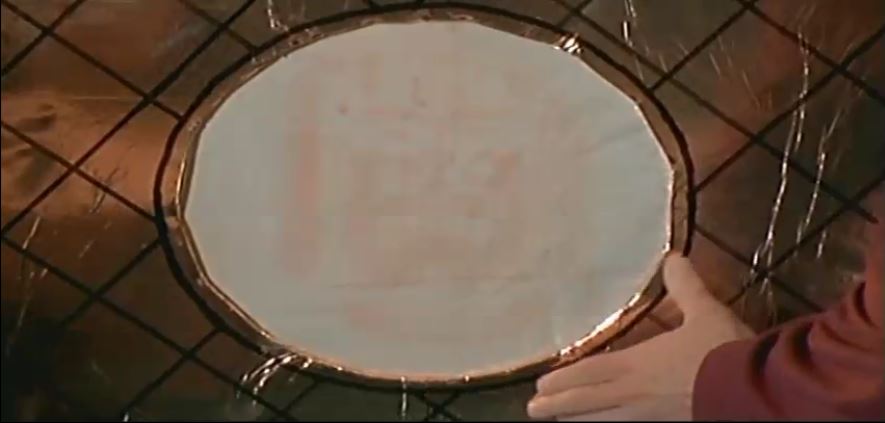 For more on the Mandylion see here.

Evidence for article:
Is the Shroud of Turin Authentic - The Unconsidered Evidence


---
References:

Ian Wilson
Secrets of the Shroud
Pioneer productions documentary for
Channel Four & Thirteen/WNET NY, 2004
Starting time ref: about 42:45
Jack Riley, Art Historian, Prof of Art -
Albert Dreisbach, Shroud Scholar
Angelo Montante, Prof, History/Philosophy
Jesus and the Shroud of Turin
The Learning Channel Documentary 1998, Questar DVD
Starting time ref: about 35.25