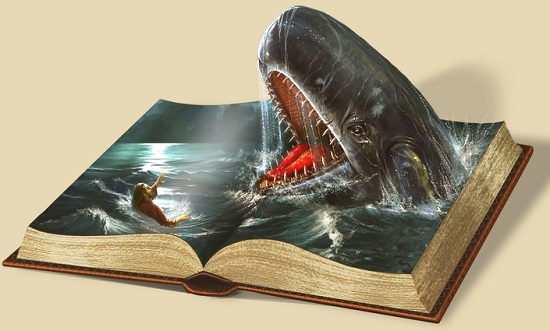 These two topics – talking animals and "a man who lived in a fish" more than the others really highlight how your worldview and a priori assumptions influence how you understand any text as we'll see.  Of course I had to shorten the title up a bit for this one. "A man who lived in a fish" following the series name makes for a long title. But we all know who he's referring to: the prophet Jonah.  As a reminder, here is the list of fantastic creatures this particular atheist takes issue with, with links to the ones we've already covered:
"He follows a holy book with a jealous & genocidal god, ghosts, zombies, seers, devils, demons, witches, satyrs, unicorns, talking animals, a man who lived in a fish and a 7 headed dragon."[1]
(Not listed but also covered already: The Cockatrice)
Are there talking animals in the Bible?
The answer to this question invokes your worldview presuppositions.  Does God exist? Does Satan exist? Are they active in the world?  How you answer these questions determines whether or not you believe the following explanation. Since that is the case, though it should already be clear, let me be explicit about the worldview from which I address these questions:
Continue Reading