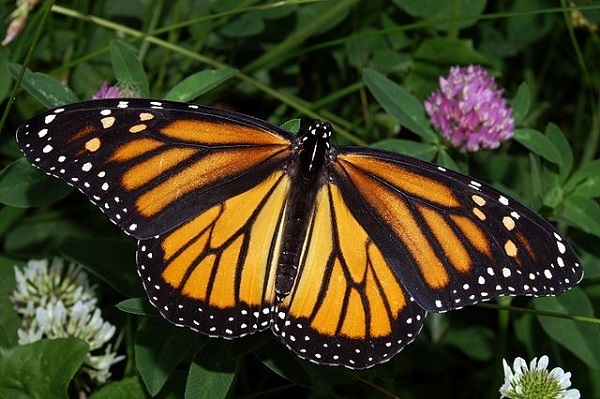 If you're here for news on the Monarch Adventure Summit, click here. To see how monarchs are a glorious testament to our creator God, keep reading.
For those paying attention, it is clear that God has left pointers to himself in his creation as scripture says:
For since the creation of the world God's invisible qualities–his eternal power and divine nature–have been clearly seen, being understood from what has been made, so that men are without excuse.
Rom 1.20
When giving tours of the Milwaukee Public Museum, I point out how that's true regarding the duck-billed platypus. Today we're going to look at how the miraculous features of the monarch butterfly point back to its divine creator.
Mysteries of the Monarch
There are some 20,000 species of butterflies. Richard Boender, founder of Butterfly World in Fort Lauderdale, Florida, says this about them:
"Every one of these 20,000 species have different color patterns, and everyone of them has different shaped wings. The diversity is just so magnificent. If I was the greatest artist in the world, there is no way I could come up with all of these patterns. It would be absolutely impossible."[1]
The diversity alone is astounding, a reminder of how much our God appreciates the subtle differences that make us distinct. And many of the miraculous mysteries concerning the monarch are true with regards to the 20,000 species of butterflies in general, but for the purposes of this article, we're going to focus in on one species: the monarch butterfly.
So there's the first evidence of God from the diversity and beauty in butterflies. If you don't understand how beauty itself points to God, see this article where I outline an argument for the existence of God from the existence of beauty in God's creation. Continue Reading