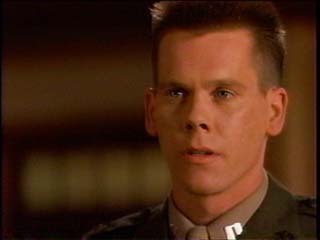 In a failed attempted to defend evolutionary theory, Cosmos Episode 2 resorts to science without evidence, and evidently expects to be  believed "because I said so
."
…is there a question evidence anywhere in our future?
In the classic 1980's Wendy's ad, Clara Peller, after looking at a hamburger that's mostly bun and almost no meat famously asks, "Where's the beef?" After watching the second episode of the reboot of Cosmos – titled Cosmos A Space Time Odyssey episode 2 – Some Of The Things Molecules Do I was reminded of that ad as I wondered "Where's the science?"
This episode of Cosmos wants to convince you that evolution is true, and it's
pulling out all the stops to do so – winsomely asking legitimate questions (Where do all the species come from?), their answer being evolutionary theory,  and that answer is  aided by great animations. And they include what was no doubt intended to be the coup de grace to end questions from Intelligent Design theorists: an attempted  judo throw of Intelligent Design arguments – by redirecting Intelligent Design arguments originally directed against evolution against Intelligent design theory.
Yes, Cosmos took a page straight out of a judo manual: Continue Reading